When selling a used car in Alberta, you need to be aware of all the legal requirements, as well as the best way to get a good price for your vehicle. Let's go through the steps to successfully selling your car.
Cleaning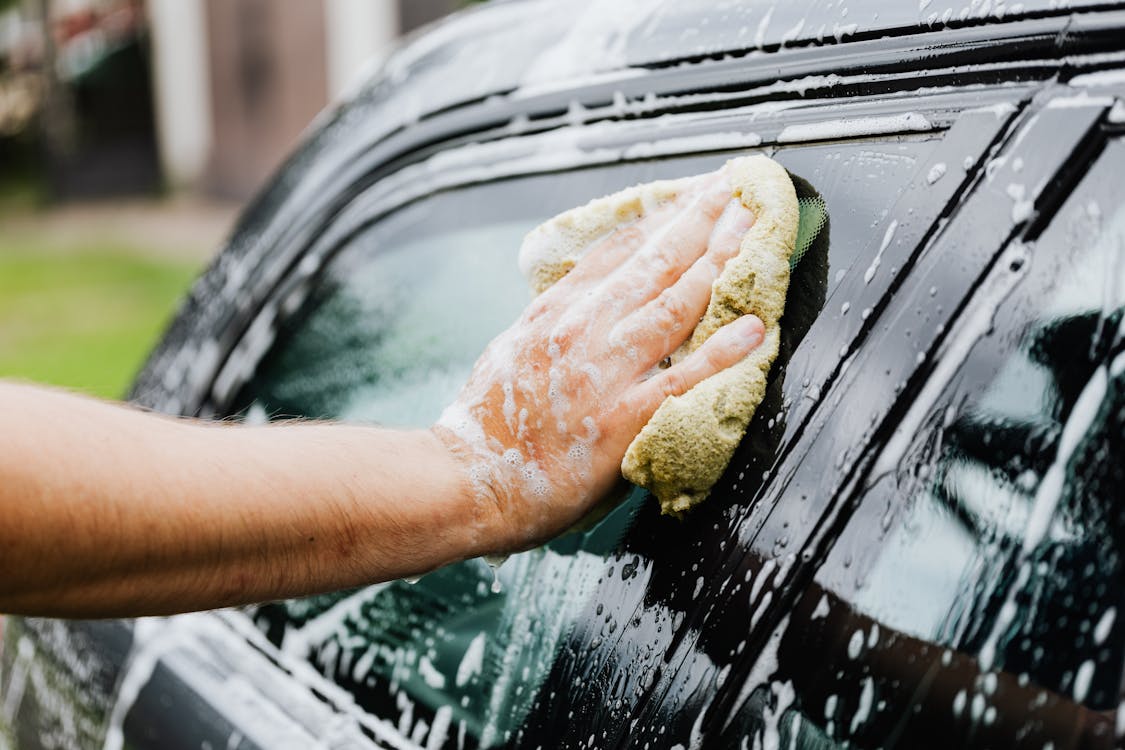 A clean car is more likely to sell for the price you want, because it will demonstrate to the potential buyers that you've taken good care of it. Take the time to give your vehicle a really thorough cleaning. Don't just vacuum the interior, but also either spot-clean the upholstery or give it a complete shampooing. Once you've dusted, wipe down all the hard surfaces like dashboards and doors with a product that will restore the original shine. Polish the windows so that there are no streaks or smears.

On the exterior, wash it down and polish it to make it look as shiny and new as possible. Don't neglect the wheels and tires, as they can really add to the appearance of a vehicle. While it's relatively easy to keep the interior clean until you sell, be prepared to wash the exterior as often as necessary to keep it looking its best.
Maintenance and Inspection
If you have any maintenance issues that may slow down your sale, now is the time to get them resolved. Spending some money on new tires or windshield, or replacing the brake pads, can pay off.

At the same time, you can get your car inspected. While the seller doesn't have to do this, it can give the buyer peace of mind that the car they're buying is in good condition. However, it's not required for transferring ownership unless the car was last registered out of province or was declared salvage by an insurance company following an accident.
Organize Your Paperwork
There are some essential documents that you must have when selling a used car in Alberta, and others that are just a good idea. You obviously need to have proof of ownership so that a buyer will know that the car is yours to sell. Your original bill of sale is preferred, and you should also have your vehicle registration. While they're not required, any service and maintenance records will also be helpful.
Setting a Price
You should start with establishing how much you can expect to get when selling your used car in Alberta. Autotrader has a great online pricing tool that will help you determine how much your vehicle is worth. At the same time, check out online listings to see what sellers of similar makes and model years are asking so that you know what will be a competitive price without losing out on some potential extra profit. Remember that a private buyer is likely to bargain with you to save some money, so always set your price a bit higher than you're willing to take.
Listing
Before listing your car, it's time to take pictures. Wait for late afternoon or early morning on a sunny day to get the best light. Find a good location to take them: think about professional car photos, which don't have a lot of background distractions. Take pictures from every angle, inside and out, including one of the odometer. If you don't want to have to go through the whole process again, take lots so you can choose the best.

Then, it's time to list! Facebook Marketplace, Kijiji, and Autotrader and Autozen are all popular platforms to list your car for sale in Alberta. Write a listing that includes all the essential information that a buyer will need, and upload your best photos that will give a clear picture of the car inside and out. It's advisable to create a new email address just for this listing to protect your privacy. Then, sit back and wait for inquiries to come in.
Meeting with Prospective Buyers
Expect first to deal with online inquiries, and then requests from the buyer to come and take the car for a test drive. Always arrange to meet in a safe and public location, not at your home, during the day. Let someone else know the details of the time and place, and who you're meeting, and let them know when you're back. Don't let anyone behind the wheel until you've seen their driver's license and confirmed that the picture matches. Also, make sure that your vehicle insurance will cover test drives. If you go along for the drive, it's a good idea to bring a friend with you.
Bill of Sale and Transferring Ownership
Once the buyer has agreed to your price, it's time to finalize the sale. It's best to meet at your bank to complete the payment. While the buyer will keep the original bill of sale, you should keep a copy for yourself. Once the payment has been made, you can remove your plates from the car and cancel them through a registry agent. Sign over the registration and hand them the keys, and you have sold your used car in Alberta!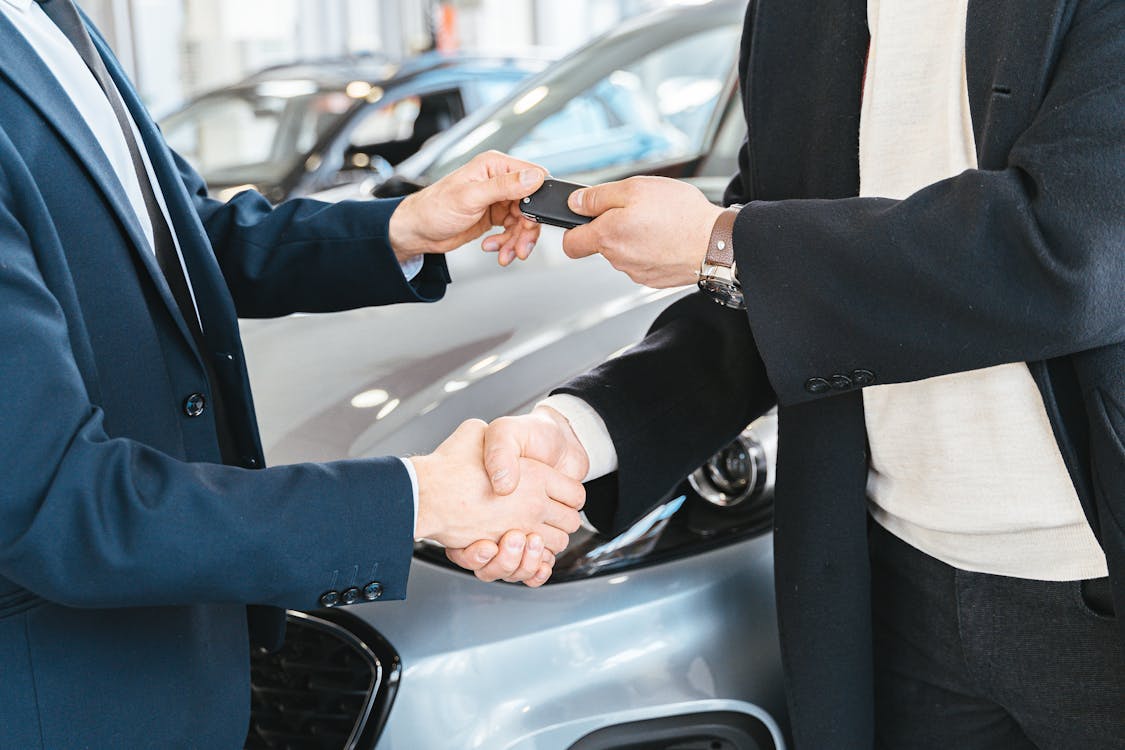 Notifying Insurance
You have one more important task, however, and that is notifying your insurance company that you no longer own this vehicle. Otherwise, you could end up being liable if the new owner is involved in an accident. All you will need to show them is your bill of sale and driver's license.
Or Let Autozen Do the Work for You
Is this whole process overwhelming? Here at Autozen, we can do most of the work for you! If your car meets our criteria, all you have to do is get your ownership documents ready and get your vehicle into top condition, and book an appointment. An Autozen expert will come to you, take your car for a test drive, and take photos. We then add your car to our next online auction, where dealers from across Canada will bid on it. All you have to do is accept the highest offer, and then hand over the keys and paperwork in exchange for your full payment. We don't even deduct a fee; the dealer pays us!