Selling your car privately can seem like a daunting task if you've never done it before. Even before you've prepped your car by taking care of cleaning and maintenance, and certainly prior to posting your ad, you need to get all your essential paperwork in order to ensure that you will be able to legally transfer the ownership of your vehicle to a buyer.
Because motor vehicle sales fall under provincial jurisdiction, the actual legal requirements vary from province to province. First, we'll look at all the possible paperwork, and then break it down by province so that you know what you need where you live.
Required in Most Provinces:
Ownership
It's obviously essential that you can prove to the buyer that you actually have the right to sell your car; in other words, that you are the current owner. That document can usually be found in your glove compartment. It will have your name and address, as well as the VIN (Vehicle Identification Number), car make and model, and license plate number. Just double-check to make sure that everything is accurate to avoid any problems when it comes to transferring ownership when you complete the sale.
If you can't find your ownership, or it's been damaged, you will need to get a replacement before putting your car up for sale.
Safety Certificate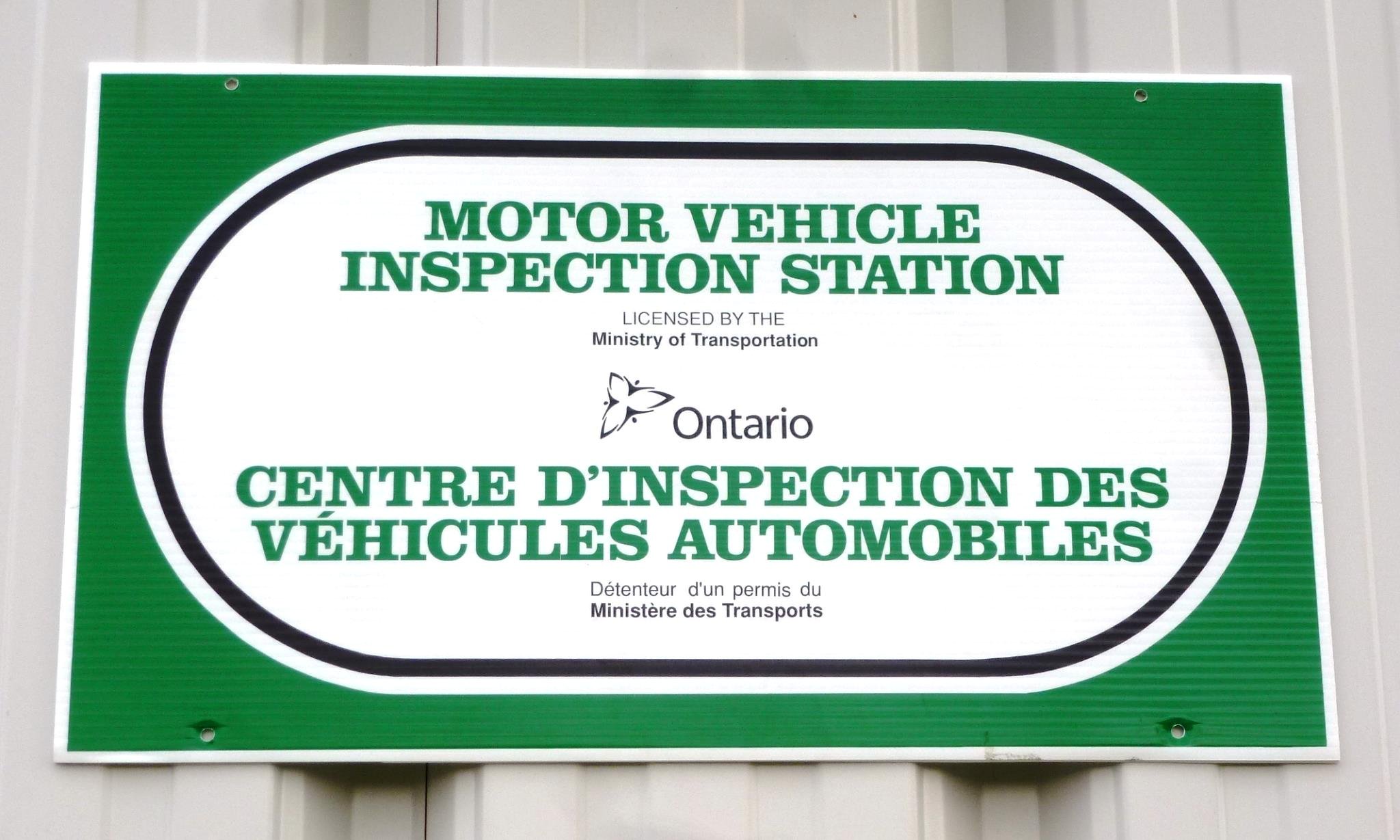 While not all provinces require a safety certificate when transferring ownership of a car, it can help you sell your vehicle more quickly if the buyer can be assured that it's in good condition. Depending on the province, you may have to go to a mechanic that's been licensed by the transportation ministry, or you may be able to go to any business that offers this service.
A safety certificate should guarantee that the car is in good operating condition and will not require any work before being driven. Some provinces have a limit on how long it is good for before registering a transfer of ownership, and that time period varies from province to province. Regardless, the buyer may choose to have a safety inspection from a trusted mechanic before purchasing.
This doesn't mean that you should leave it up to the buyer, as the inspection may reveal issues that require repair. If you want to sell your car as quickly as possible, getting a safety inspection can help you avoid any problems that could interfere with a sale.
Not all cars are sold ready-to-drive, of course. If you've had a vintage vehicle sitting in your shop for years, for instance, you may want to get rid of it without spending the money it would take to make it road-worthy. In that case, don't bother with the expense of a safety certificate, but you should have an as-is declaration ready to go with your bill of sale. Once the buyer has completed any required repairs, it will be their responsibility to get a safety certificate before registering it.
Bill of Sale
You can have a handwritten Bill of Sale, a template that you've downloaded from a website, or, in some provinces, use a form provided by the transportation ministry. Whatever you use, there are certain things that must be included:
Date of sale

Names and addresses of both the buyer and seller

Vehicle Identification Number (VIN)

Car make and model

Selling price

As-is declaration if the car is not roadworthy

Signatures of buyer and seller
It's best to check first to make sure that your bill of sale meets all of the requirements in your province.
Optional but Recommended:
Maintenance Records
A buyer who really knows what they're doing will want to know the maintenance history of your car. Hopefully, you've kept your receipts for oil changes, tune-ups, and repairs so that you can provide them with that information when they come to check out your vehicle.
Vehicle History
Companies such as CARFAX will provide either the seller or buyer with a complete history of your car for a small fee. This includes accidents and service records, odometer readings, and any liens that may be outstanding on the vehicle. Spending this money up front can help assure the buyer that there won't be any unpleasant surprises after the sale has been completed.
Warranty Documentation
If your used car is still under warranty, that can be a powerful incentive to a prospective buyer. Make sure you have that information ready to share.
Province by Province:
Now, let's break down the paperwork requirements province-by-province.
British Columbia
In British Columbia, you need your original vehicle registration form, as well as the Transfer/Tax Form which you can download and print off, or pick up at an Autoplan broker office.
Alberta
Alberta only requires a Bill of Sale. A safety inspection is only necessary for cars that have been registered in other provinces, or have previously been declared salvage.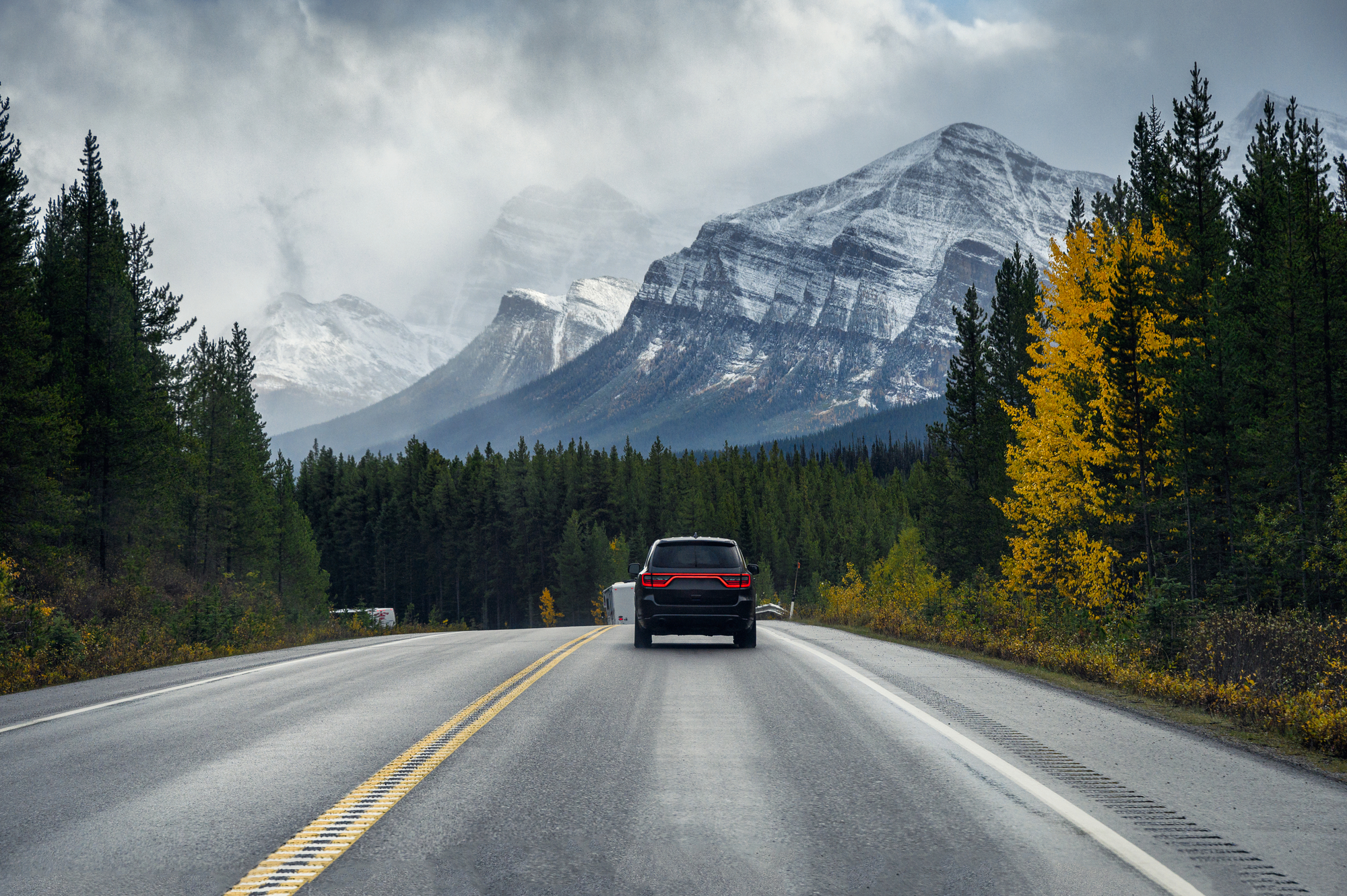 Photo source: CarGlass
Saskatchewan
In Saskatchewan, you will need a Bill of Sale and the signed Transfer of Ownership form from the ownership certificate.
Manitoba
In Manitoba, you will need a Bill of Sale and signed Transfer of Ownership form on the ownership certificate. Before it can be registered as roadworthy, you need to supply a Certificate of Inspection (COI) completed within the past year.
Ontario
Ontario has more paperwork requirements than most other provinces. You must purchase a Used Vehicle Information Package (UVIP) which will detail much of the history of your car, including all previous owners and any liens against the vehicle. It also includes a Bill of Sale form to use when you complete the transaction.
As well, unless you are selling the car as-is, you will have to get a safety certificate from a mechanic that has been licensed by the Ministry of Transportation. It is only good for 36 days from the date of the inspection.
Quebec
There is very little in the way of required paperwork in Quebec. Technically, all you need to do is go to a SAAQ service location and transfer ownership of the vehicle. However, it's highly advisable to also complete a Bill of Sale, as well as providing the buyer with the documents listed above, including a vehicle history.
New Brunswick
In New Brunswick, you need to complete a Bill of Sale, sign the back of the Certificate of Registration, and have an inspection sticker from within the past two years.
Nova Scotia
The seller must sign the notice of sale portion on the reverse of the Certificate of registration and return it immediately to the Registry of Motor Vehicles. As well, the seller should provide the buyer with a motor vehicle inspection sticker, valid for 30 days from the inspection. Otherwise, the buyer will have to take care of that before the car can be registered. While a Bill of Sale is not required in Nova Scotia, it's strongly recommended.
Prince Edward Island
In Prince Edward Island, the seller must submit the signed Notification of Transfer to the Register of Motor Vehicles after the sale has been completed. The buyer gets the Vehicle Permit section and must take that, along with a Bill of Sale and a motor vehicle inspection certificate less than a year old, when registering the vehicle in their name.
Newfoundland and Labrador
Once a car has been sold, the seller has 10 days to submit the Notice of Sale on the reverse of the vehicle registration. The buyer must have a Bill of Sale, the vehicle registration permit signed by the seller, and a motor vehicle safety certificate from within the last 30 days.
Yukon, Northwest Territories, and Nunavut
In the Yukon and Nunavut, you only need a Bill of Sale. In the Northwest Territories, you also need to sign the back of the Certificate of Registration for the buyer to submit.
Getting all your paperwork organized is only the start of the process of selling your used car in Canada. If you find it all a little overwhelming, why not call in the experts at Autozen? If your vehicle meets our criteria, we can take care of everything else. All you have to do is hand us the paperwork and the keys!